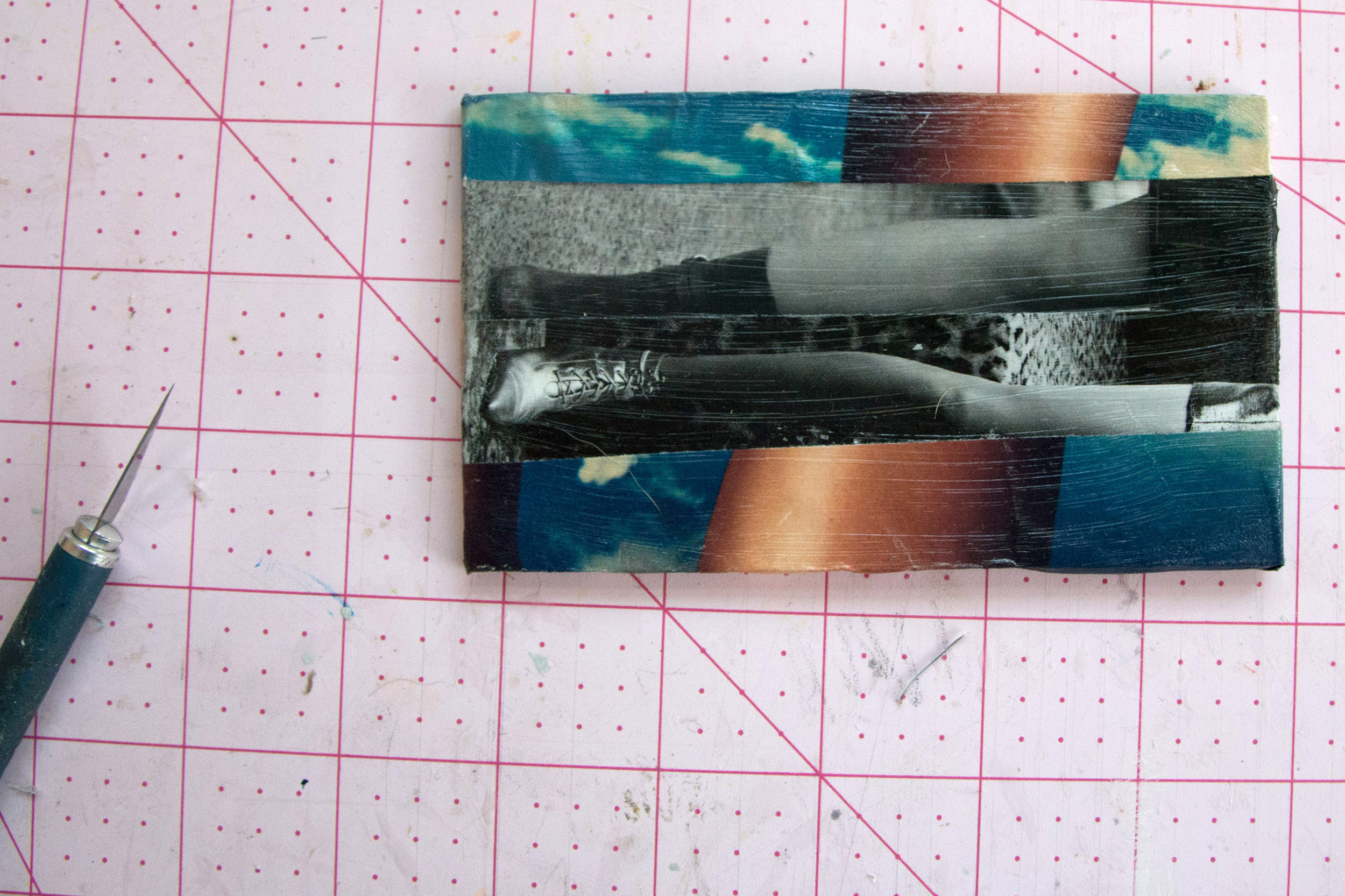 Spazz Out & Be Kind to Yourself
So if you know me, you know by now I am kind of spazz when it comes to life. You could say I have... zest? Especially in my creative life. I usually explode outward and then reign it in afterward. It takes a lot of work for me to be composed. I want to try all the new techniques before mastering the old ones. I want to play with paint and oil pastels and photos, and words, and pencil and... EVERYTHING!
I feel like a mad scientist trying to master a concoction.
My current endeavor now is to hone in and center. Focus and enjoy what I am working on right now, and cultivating processes as I go along. Zen the eff out. I mean isn't that why a lot of people create right? In hopes of finding that meditative zone, that still headspace.
Since having my son that still headspace is generally obliterated by sounds of babbling, shrieking and toys being chucked across the room. So I have started a project where I make an index card sized piece 3 or 4 times a week. That is my current zen zone, those 15 minutes. As an artist and a mom, I am still figuring out a lot of things when it comes to my art practices and motherhood. So I will take this time as it comes.
 
Right now, I am loving the podcast Art For Your Ear by Danielle Krysa AKA The Jealous Curator. (GENIUS) It is great to hear from working artists; their experiences in the art world. I really recommend it to everyone...basically. Especially if you are interested in Contemporary Artists and their journeys. She has interviewed quite a few artist mothers, and it has been nice to be reaffirmed that Baby Brain is a thing, that it's okay if your groove doesn't come back right away, and to overall be kind to yourself.
So I am a work in progress. As many others are. I will continue to share this journey here.
Enjoy the music. I feel like dancing.
Talk soon,
Kate